Interactive Experience Day – December 11th 2021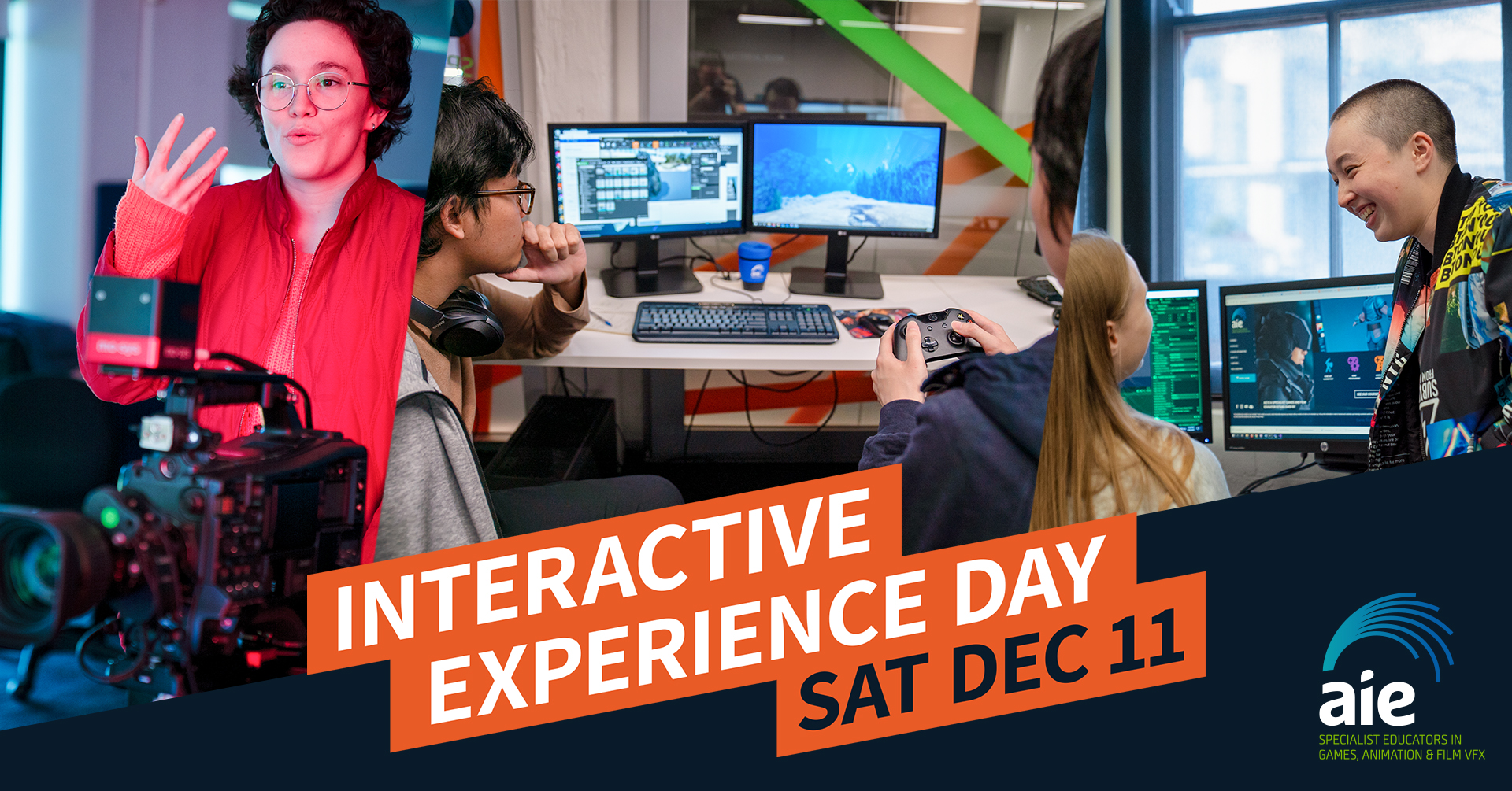 AIE's Interactive Experience Day on December 11th is a great opportunity to learn about game development, 3D animation, and visual effects.
Students will get the opportunity to learn about the different pathways into the game and film industry, exposure to the studio experience here at AIE, and the ability to get creative in practical demonstrations using industry-standard 3D animation and game development tools. Practical demonstrations are run by industry professionals who have worked on some blockbuster games and films. Everything is provided for you to take part and you will use the same software that is used in the industry.
If you are thinking about a career in the game or film industry, then we highly recommend registering for this free event.