Donald Gremillion II
Art and Animation Instructor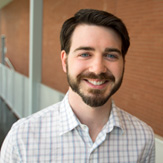 Donald Gremillion II is a CG Artist who has over 8 years of professional experience in his field. He has worked on several interactive virtual reality applications, mobile games, music videos, industrial animations, and feature films, including Secretariat and Harry Potter and the Deathly Hallows.
Donald was born in Lafayette, Louisiana. Upon graduating with his BFA from the University of Louisiana at Lafayette in 2009, Donald has strived to continue improving his artistic skills and knowledge throughout his personal and professional life.
Donald hopes to continue to improve his own skills, as well as help others with their own creative endeavors.
Lodis Perkins
Game Programing Instructor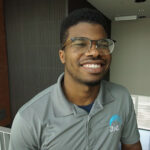 Lodis Perkins is a programmer with a passion for game design and development. He was the lead programmer and designer for the "Assault on Temporia," and the AI programmer for "First Frost."
After growing up in New Orleans, Lodis graduated from the Academy of Interactive Entertainment with an Associate of Occupational Studies in Game Programming. While at AIE he was a Teacher's Assistance with first year students and knew his passion was not just in game development, but in helping others grow their own skills to become programmers by teaching.
Lodis is always working on improving his skills and is excited to see his AIE students flourish in their own respects.
Scott Lissard
VFX Instructor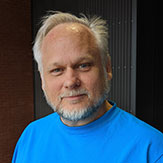 A native of Lafayette, Scott Lissard graduated from The Institute of Audio and Video Engineering in Hollywood, CA in 1992.
He began his career as an audio recording engineer and worked on a variety of recording projects like Teenage Mutant Ninja Turtle cartoon voice overs and fifty-piece orchestras for network television shows. At RAVE Video Production Facilities in Burbank, California, he gained experience as a video engineer, editor, and 3d animator. There he edited the first 3d animation tutorial videos for Lightwave 3d, one of the first commercially available 3d animation software packages.
Since moving back to Louisiana, he has held roles like Senior Avid Editor for the local ABC network station and Video Director for the Cajundome, while also freelancing as a 3d animator and videographer.
In 2008, he worked for Bullet Films/Activity Entertainment in Lafayette, where he was a VFX Artist and Animator on several films for the SYFY channel.
Scott joined Pixel Magic in 2010 and worked on blockbuster films like, Harry Potter and the Deathly Hallows, Men in Black, and Beautiful Creatures.
He is excited to join AIE and share his experience with the new generation of artists.